These Phantom of the Opera dolls have been lovingly crafted since 1991 and now reside with their owners who also love them.
New dolls can be made.
Phantom doll


Click photo for close-up

"The Phantom has arrived! Yay!

He is lovely and even better than in the photos which were awesome!!
I like him very much and you did a wonderful, amazing job! I have quite a few dolls, but he is the only handmade one I have and truly the most amazing!

I love the cape and the mask and staff ... they are so detailed and well done too. Being an amateur artist myself, I really do appreciate the detail you put into this! His eyes look very lovely in person and the deformation is done perfectly! His hands and shoes are also perfect...you even have the lines in the inside of the hand. I love the detail you put into this!"


RR- USA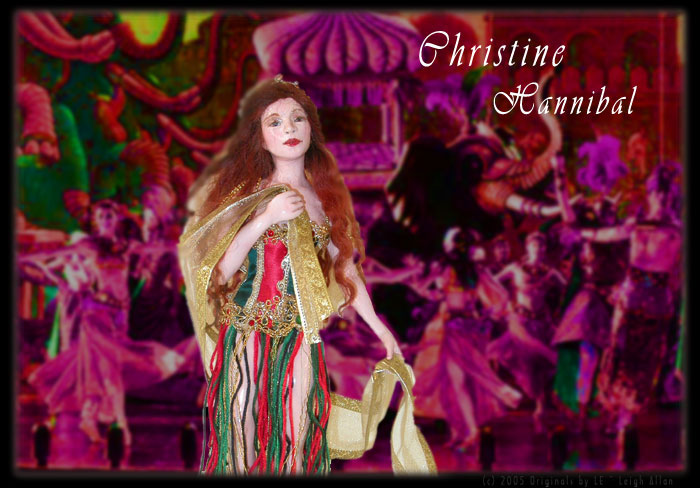 Christine in Hannibal. 10 inch all clay body figure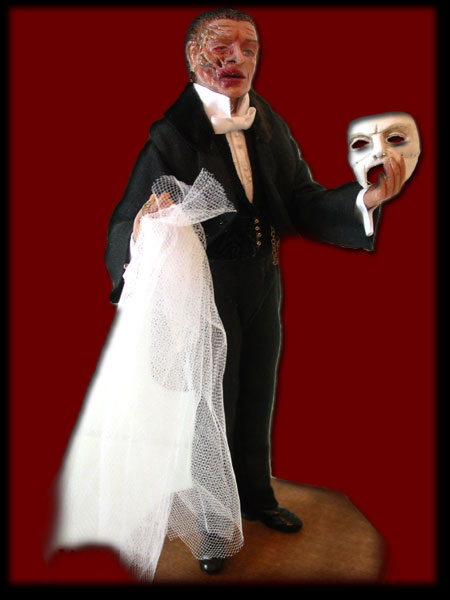 Erik unmasked with veil for his bride. 10 inch all clay body figure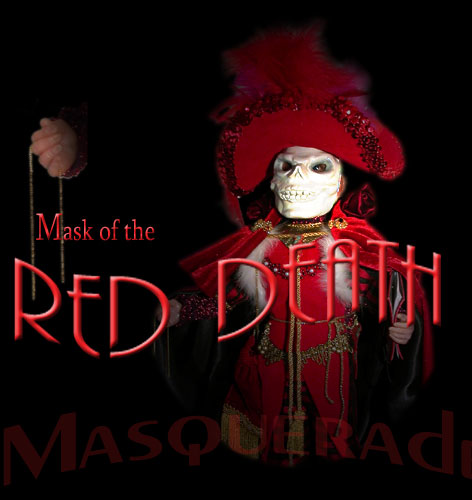 18 inch Mask of the Red Death Phantom doll
Lovely fabrics & ornaments used: velvets, silks, often rare or vintage.

This is one of the first Red Death Phantoms, made years ago. He was fitted
with red LED lights to make his eyes glow. Very sinister. The skull mask is fixed on this model.
As you can see some adornments and fabrics were used on both, I liked them so much.
I'm always on the lookout for trinkets, etc to add to a costume.
| | |
| --- | --- |
| | |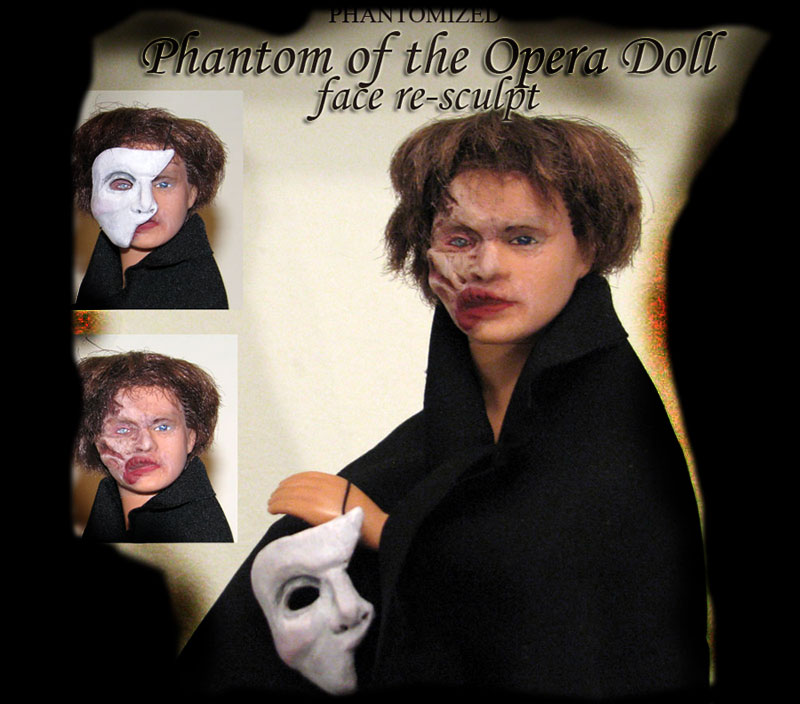 Now sold, this was a fashion doll who has had his face altered as if a prosthetic appliance were added to it the same way Michael Crawford and other Phantoms have donned their make up for years and years on stage - only this is clay not latex.
The disfigurement is hand-sculpted on with polymer clay then painted and sealed. It closely resembles Erik's face.
His left eye has been modified too so he has a serious and seductive expression. He is quite handsome and alluring.
His removable clay mask is made to fit his face.
Erik has posable arms and legs.
If you're interested in a fashion doll like this altered or if you have a Ken doll or other fashion doll you'd like Phantom-ized, please write to discuss the project. I have one more man doll that can be altered if interested.
This is a good way to own a unique ERIK doll with appropriate Phantom markings at a low cost. Dolls and clothing built from hand are substantially more, which is why this kind has been created.
Note: Reasonable care should be taken with this doll due to his clay prosthetic so he is not for small children.

'Erik has arrived, he's even better in person! :D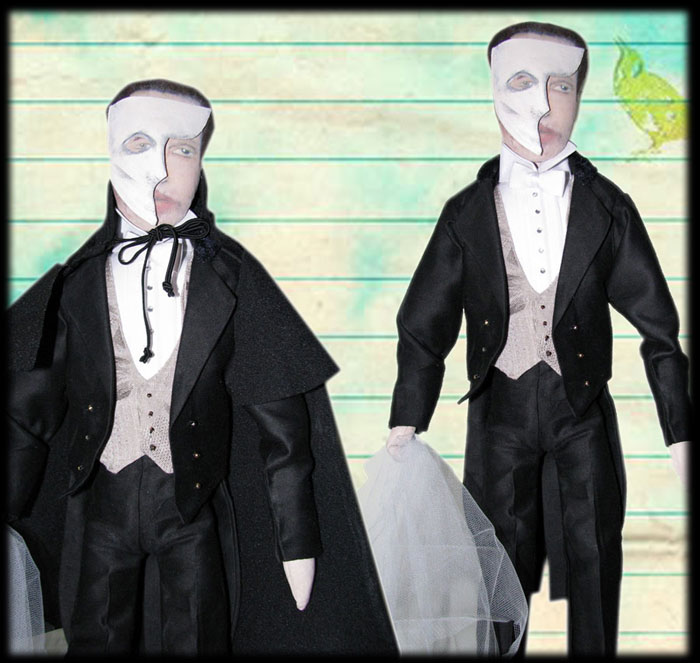 One of a kind 'primitive art' Phantom of the Opera cloth doll. Lower priced Phantom doll version.
19 inches tall - Bendable - hand painted flat cloth face, mask and body, hand tailored tux and other fine clothes.
(Clothes are not removable but the mask is) Same quality fabrics used on all dolls.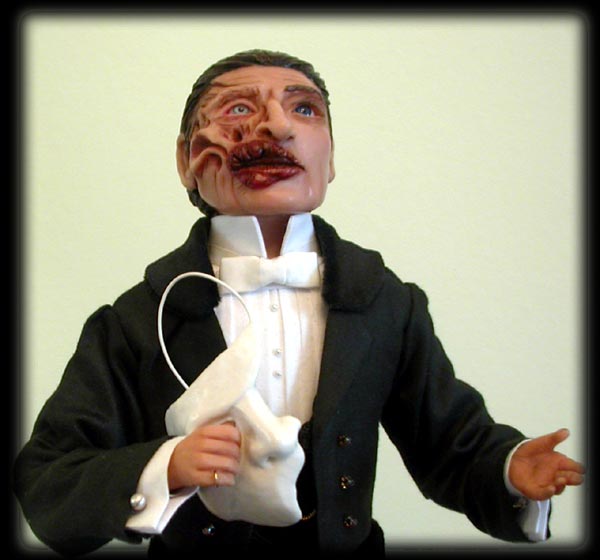 'Come with me, Christine'